Bucha: The symbol of the civilian massacre
Russia's invasion of Ukraine has brought death, devastation and unspeakable suffering.
Before the war, Bucha was a quiet, friendly suburb on the outskirts of Kyiv. After March 2022 it became the symbol of the horrific crimes committed during the brutal Russian invasion.
The Bucha massacre was perpetrated by the Russian occupier. It was a senseless and brutal attack against innocent civilians, women, children, elderly and claimed the lives of many leaving dozens injured.
One year after this atrocious violence, the EU and the international community remember the victims of this massacre and continue to be firmly committed to ensure that Russia will pay for its crimes, including the crime of aggression against a sovereign state.
The unspeakable horrors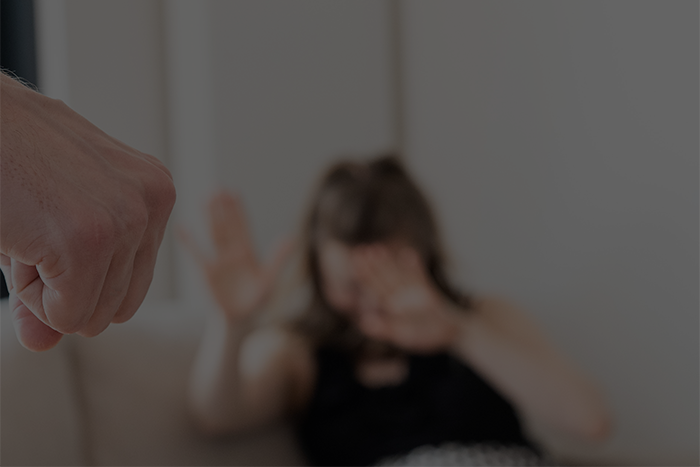 During the occupation of Bucha, the Russians detained about 25 Ukrainian girls aged 14 to 24 in a basement and constantly raped them. Nine of them got pregnant.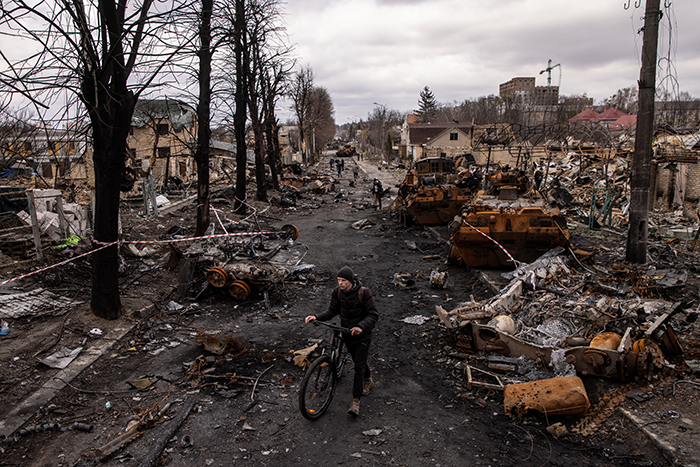 A man pushes his bike through debris and destroyed military vehicles on a street on 6 April 2022 in Bucha, after Russian's burning and looting.
Photo by Chris McGrath/Getty Images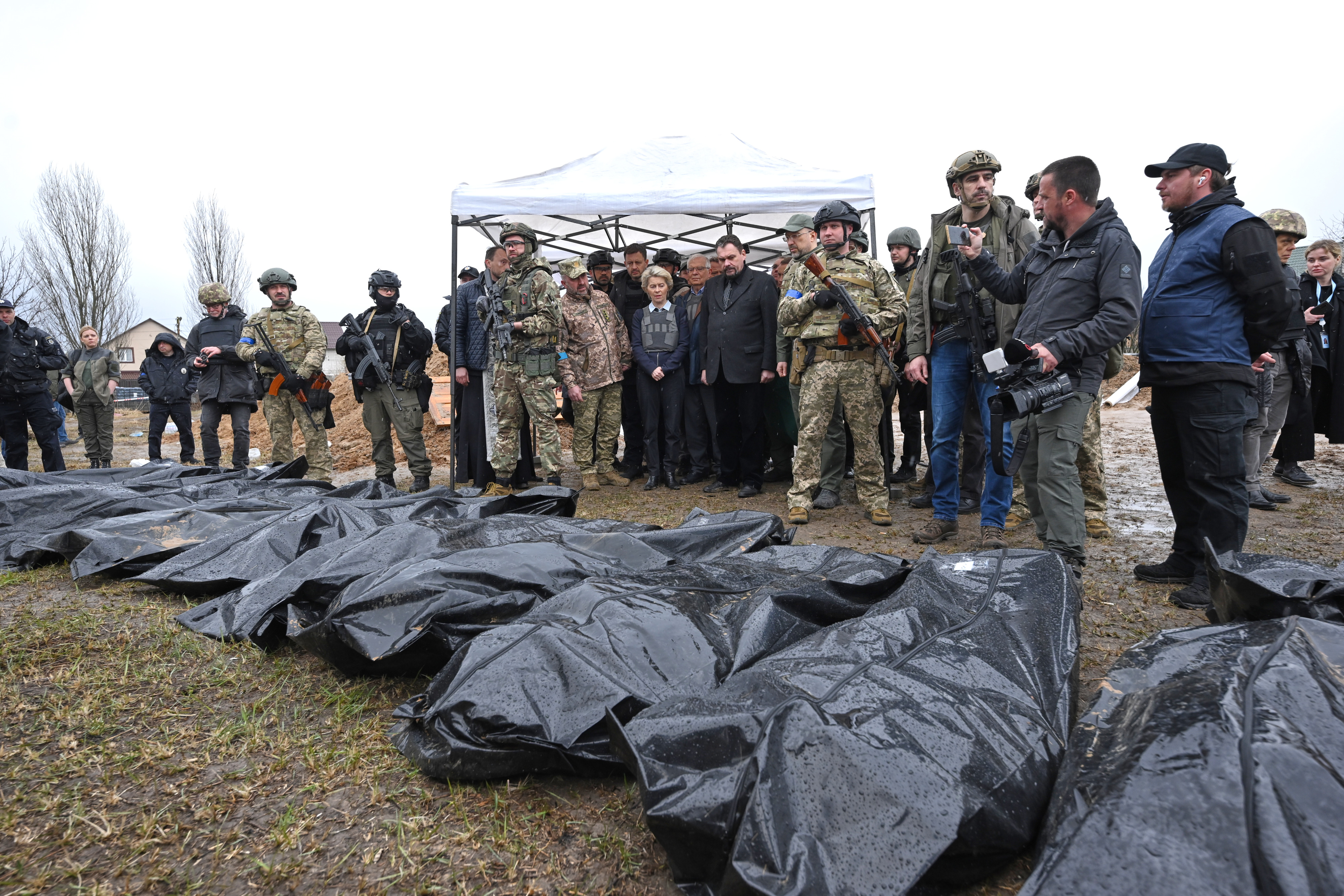 Mass grave and body bags lined up on the ground, next to the Church of St. Andrew Pervozvannoho All Saints in the city of Bucha, a few days after the Russian offensive.